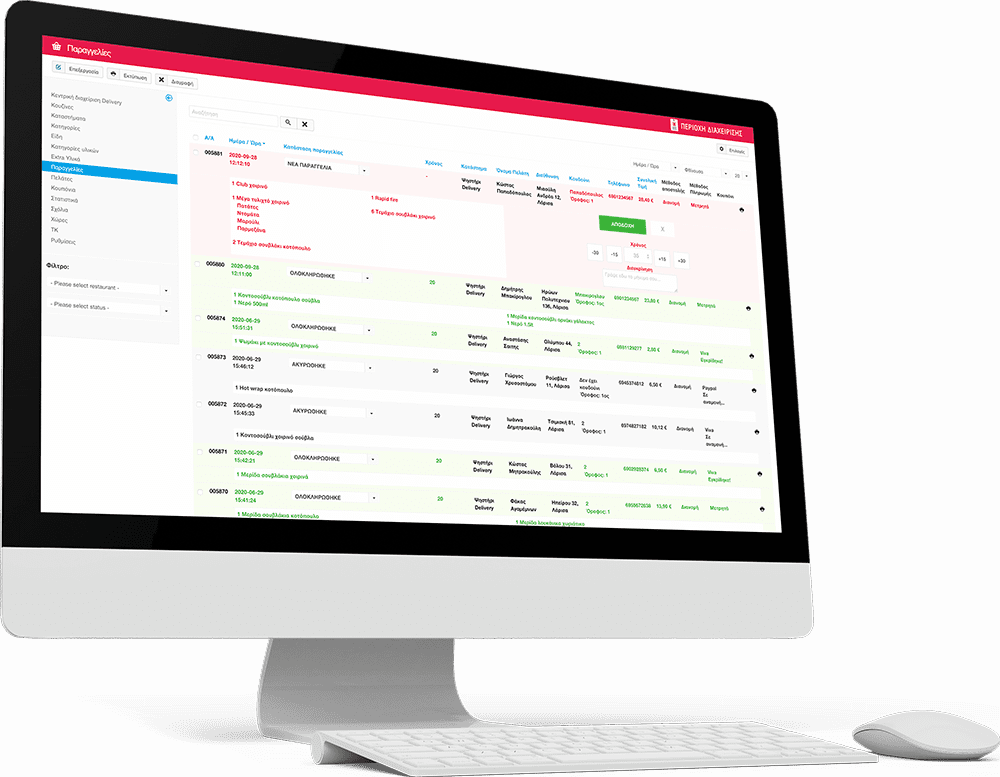 Online order management program
Create the most modern online ordering system on the market, designed exclusively for catering businesses ( a store or chain of stores ) , with easy and fast navigation. Your business can now get more customers and go on the top of the search engines with your brand name without commissions that reduce your revenue.
For one store
Manage your customers by yourself, view statistics, create coupons, reply to their comments on orders.
For a chain of stores - franchise
Track and manage delivery from anywhere you want. View statistics and information at any time from any device.
Make your own efood
Operates in the delivery sector, with the possibility of an independent payment system for each store.




We solve all your questions either by phone or by private meeting at your place by appointment




We collect the necessary information (e.g. price list, photos) and we start the implementation.




We deliver the project and train you so that you have a real tool in your hands.




We publish the website and mobile apps and you are ready to start the operation of your online ordering system
Delivery Plus is aimed at catering and retail businesses that want to attract smart and targeted customers through their own
delivery management
and
online ordering platform
, without intermediaries.
Hotel
Restaurant
Tavern
Grill
Cafeteria

/ Café Bar

Fast food
Street food
Burger
Pizzeria / Pizza
Creperie
Beach bar
Delicatessen
Mini Market
Cashier / Drinks
Florist
Bakery
Greengrocer
Butcher
Fish Shop
Candy Shop